Hi, Mark Jeffery here.
Does this sound like you?
You know you are capable of playing better but every time you get near an important point, you get nervous and lose focus.  It's frustrating to explain being up 40-love and surrendering serve. If only you could figure out how to close out those points.

Your shots flow effortlessly and confidently in practice but they become unreliable in a match and everything feels out of sync. As a result, the weight of each point becomes heavier and heavier as you scramble to find a solution.

You love the thrill of competition but somehow you become your own worst enemy in the heat of battle. You consistently find ways to beat yourself  especially during important moments of the match.

The sting of losing a tight winnable match you know who should've won lingers for days, maybe weeks. It always seems to come down to one or two important points… if only you could win those.
Is that you? 

Then you're in the right place.
Big Point Player Training is all about helping you play your best tennis while under pressure.
Our

Method:
Winning in the moment is the key to your on-court potential. You can't see or touch it, yet it's the difference that separates winners from runner-ups. It's about the collective outcome of small actions, behaviors, and choices you make before a point that can have the BIGGEST impact during it. The good news – your moment is a lot closer than you think.
We are anchored to understanding, duplicating and accelerating your ability to play your best tennis in pressure packed moments. Unlocking new insights in mental and emotional performance to empower players and coaches.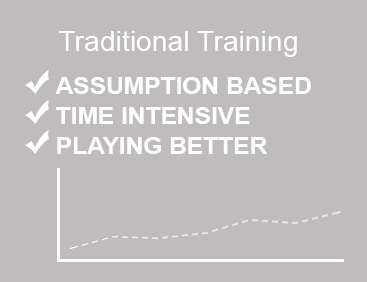 Training & Courses
We developed the first modular approach to maximize your ability to perform in the most important moments of the match. Our flagship course, "Big Point Player Blueprint", is an interactive online experience designed to help you win more points under pressure using the T.R.U.S.T method.

Actionable Boot Camps

The Army Tennis Centre in Aldershot, England plays home to Big Point Player Training. But our live training extends internationally. For players and coaches, we organize two or three day training camps on how to adopt and build a "Winning in the moment" mindset including the framework, tactics and drills to boost a your mental and emotional performance while under pressure. To find out details on our next training camp click here. Or you contact us to host a training camp near you.

Meet the Experts
Mark Jeffery
Mark Jeffery, of London, England, is a 12yr. British HM Forces veteran. He is a former Army Champion and currently is the High Performance Coach to Army Tennis. Mark is also the founder of Big Point Player Training. He mentors players and coaches on how to perform their best under high pressure.
Methodology
In the heat of battle, your best weapons will always be your head and your heart. Conventional wisdom say it takes decades of coaching and practice to sharpen them. But it turns out there's a shortcut. No matter what your age is or current ability, you can apply our principles utilizing the T.R.U.S.T method to immediately win more matches especially in high pressure moments. All you need is a hunger to win. It's a new way of mental conditioning thinking that pulls from outside disciplines, data, and practical innovation to achieve the ultimate goal – playing your best when it matters most.
ABOUT
Fortitude. Focus. And glory. Big Point Players are unbreakable. They embrace challenge. And rise under pressure.
Big Point Player Training is more than just sport. And it's more than just training . It's a community, a philosophy, and a system – with content, interviews, and commentary on the art and science of winning under pressure.
Big Point Player Training is innovating the inner game of tennis on a global scale. Unlocking new insights in peak mental performance. It's unabashedly anchored to understanding and duplicating how to perform your best when it matters most. Big Point Player's cornerstone program, Big Point Player Blueprint 2.0, launches in 2017.
Copyright 2017 All Rights Reserved.                                                                   
This copyrighted material may not be republished without express permission. The information presented here is for general educational purposes only. MATERIAL CONNECTION DISCLOSURE: You should assume that this website has an affiliate relationship and/or another material connection to the persons or businesses in or linked to from this page and may receive commissions form purchases you make on subsequent web sites. You should not rely solely on information contained in this email to evaluate the product or service being endorsed. Always exercise due diligence before purchasing any product or service. This website contains advertisements.